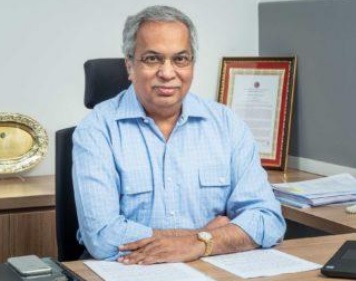 Dr. Purnendu Chatterjee
Promoter
Dr. Purnendu Chatterjee is the Founder and Chairman of The Chatterjee Group (TCG). Founded in 1989, TCG is a premier private equity firm, with investments and operations spanning several continents and industries. From 1989 to 2000, Dr. Chatterjee had been closely associated with Soros Fund Management, and he served as an Investment Advisor to entities in the Quantum Group of Funds for over 13 years. In this role, Dr. Chatterjee had been responsible for investments of over $3 billion around the world.
As a Partner at McKinsey & Company Inc., Dr. Chatterjee advised leading companies on strategic, organizational, and operational issues.
Under Dr. Chatterjee's leadership, TCG has garnered over 3 decades of experience in leveraged acquisitions of operating companies and other private-equity transactions. TCG has compiled a highly successful investment record in India in a number of key areas, including: Financial Services, Pharmaceuticals, Life Sciences, Information Technology Services, Software, Engineering, Petrochemicals, Chemicals, and Real Estate.
As one of the primary founders of the Indian School of Business, Dr. Chatterjee is passionately committed to promoting Entrepreneurship as the key to India's economic development. He is a trustee of The Asia Society and is a member of the College of Engineering Advisory Board at the University of California, Berkeley. He also serves on the Boards of several Group portfolio companies.
Mr. Debi Prasad Patra
Director
Mr. Debi Prasad Patra joined the Indian Administrative Services in 1979 following a master's degree in Political Science from Delhi University.
Mr. Patra's illustrious career combines a most outstanding tenure with the Government of West Bengal and thereafter in multiple leadership roles across reputed Indian and multinational business conglomerates.
He joined Mitsubishi Chemical Corporation as Joint Managing Director. He was the Executive Chairman of MCC when the management transitioned to TCG in 2016.
In 2003, Mr. Patra opted for a voluntary retirement from Administrative Services and joined MCPI as Joint Managing Director. In 2009 he joined Indian Power Corporation Limited (IPCL) as Managing Director. He returned to MCPI in July 2010 as Executive chairman.
Mr. Patra's brilliant IAS career can claim many laurels – i.e., successful reconciliation of the GNLF agitation in Darjeeling leading to the historic Tripartite Accord in August 1988; dynamic initiatives in infrastructure development in Kolkata (1989 – 1994); significant contribution to the industrial resurgence of West Bengal (1994 – 2001); major facilitator for the growth of West Bengal as a hub for IT industries and a destination for IT and ITeS investments (2001 –2003).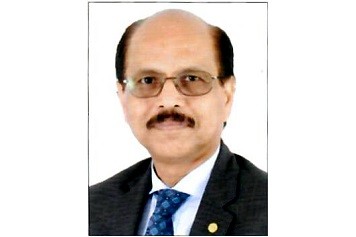 Mr. Patnaik is a Fellow member of the Institute of Chartered Accountants of India, Associate Member of the Institute of Company Secretaries of India, a Law Graduate and a PGDM from AIMA. Mr. Patnaik is having experience of more than 35 years in leadership roles in Financial, Commercial and General Management domains.
Mr. Patnaik has previous experience with Aditya Birla Group where he held various senior leadership positions ranging from Sr. President and CFO of Chemicals, Fertilizer & Insulation (CFI) Sector, M.D. and CEO of ABML – a listed Company in Australia to Chief Procurement Officer of Hindalco. Before joining Aditya Birla Group, Mr. Patnaik had worked in senior positions of large corporates like SAIL, Jindal Stainless, Global Steel Works in Philippines.
Mr. Patnaik is a Director of a number of companies.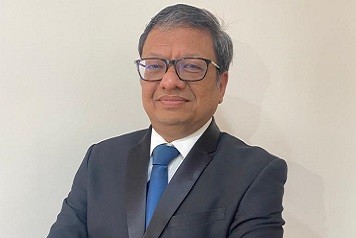 Mr. Sanjay Darolia
Director
Mr. Darolia has over 27 years of experience in corporate finance and strategic investments. He has worked for Haldia Petrochemicals Ltd., RPG Enterprises Ltd. and TCG Urban Infrastructure Holdings (P) Ltd. He has earned his CA from ICAI, CS from ICSI and his Bachelor of Commerce from St. Xaviers College.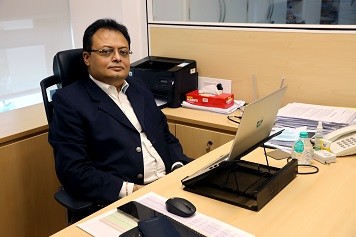 Mr. Amitava Banerjee
Chief Operating Officer
Mr. Banerjee has over 26 years of experience in Marketing, Raw Material Procurement, Logistics, Strategic Planning & Projects in polymer processing and PTA industries. He has working experience in Singapore as General Manager – Global Feedstock Procurement for Mitsubishi Chemical PTA business.
Mr. Banerjee holds a degree in Chemical Engineering from Manipal Institute of Technology and has attended Management Development Programs at IIM Calcutta and ISB, Hyderabad.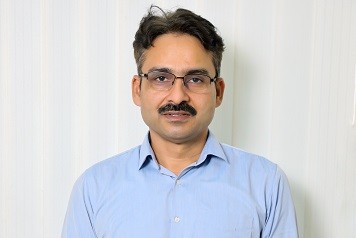 Mr. Shashi B. Sharma
Jolwa Project Head
Mr. Shashi Bhushan Sharma is a mechanical engineer by education with a rich experience of 25 years in the textile industry. He has expertise in man-made fibers, textile integrated solutions, product & project development, and forward integration of man-made fibers for various specialty applications.
He rose to work at the leadership level from the age of 25 and has continued to contribute at this level in various business areas. He is the youngest of all leaders in the textile industry across the country.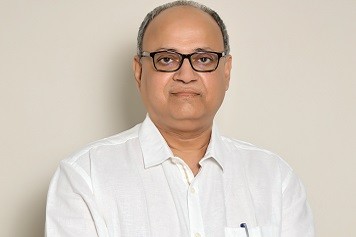 Mr. Debdutta Chatterjee
Commercial, Marketing, Finance – President
Mr. Debdutta Chatterjee is a Fellow Member (FCA) of The Institute of Chartered Accountants of India. He is a graduate with an Honours Degree in Economics from Presidency College, Calcutta University.
He has worked with Indian Subsidiaries of Global Multinationals like GEC of UK, Honda of Japan, and LG Electronics of Korea. He has also worked with reputed Indian textile majors like Indo Rama Synthetics. Now he is working as President – Finance & Commercial in a leading integrated Textile Manufacturer- Garden Silk Mills Private Ltd, Surat.
He has built his expertise in Finance, Accounts and all Commercial functions like Excise, Customs, VAT/ Sales Tax, GST, Income Tax, Exim, Insurance, Legal & Liaison, Purchase, Materials, Stores, Logistics, etc in manufacturing concerns. He has over 30 years of experience in commercial areas.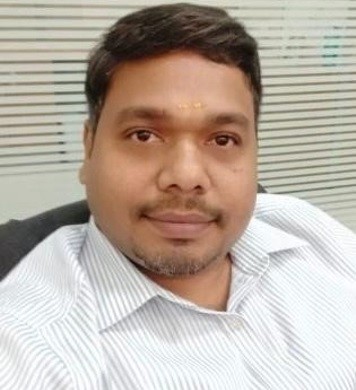 Mr. Arul Sakthivel
Chief Information Officer
Mr. Arul Sakthivel has over 27 years of experience in developing Business Processes, IT infrastructure, and implementing complex large scale systems & ERP implementations (Oracle E-business suite, MS Navision, Ramco, MS Dynamics, SAP) in Textile, Retail, Apparel & Fashion, Food & Beverage and Mobility platforms. He has worked with Pricol Limited, Coimbatore, as Group Vice President – IT, Reliance Industries Limited, Loyal Textile Mills Limited, Chennai, Premier Mills Private Limited, Coimbatore, Mother Dairy India Private Limited, Hyderabad, Madura Coats Private Limited, Madurai, and Smartwares, Coimbatore.
Mr. Sakthivel holds a Masters Degree in Computer Applications from Madurai Kamaraj University and a Post Graduate Diploma in Financial Management.